Beyond all question, cardboard shredder blades play an indispensable role in cutting wasted paper and cardboard box. Why do you need to buy a whole set cardboard shredder blades?
Actually, there are two blades with up and down structure,and the blades and outer frame are separated. To be frank, the price of whole set of blades is higher than the individual blade. However, if you just buy blades without outer frame, it is difficult to install. That's why most customers purchase a whole set of blades.
The classification of the blades of cardboard shredder
Until now, we have designed two types of blades for shredding wasted cardboard boxes, that is, mesh hole and strip type. If you want to customize the different sizes of holes, we can make it on the basis of your need.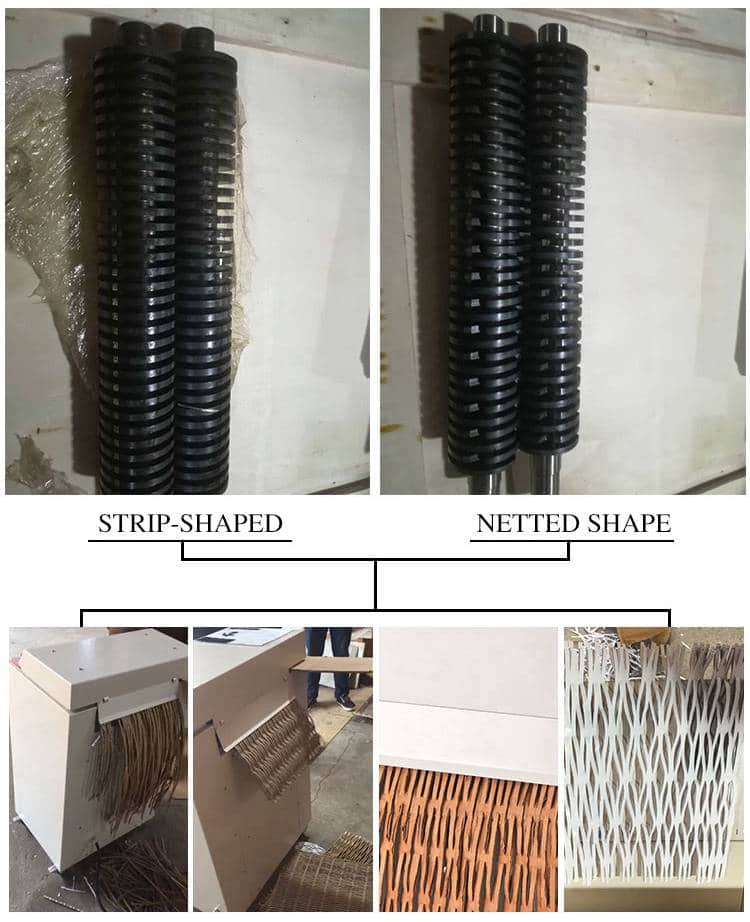 The blade is made of high-grade nitrided steel, and it is very resistant to corrosion and not easy to rust. So, it can be used for a long time.
If your office has a high volumes of wasted cardboard, you really need such a industrial carton shredder to help you deal with them. You may feel shocked by its amazing effect, for it can turn the scrap cardboard into treasure. The processed carton is a ideal material to pack fragile products such as wine, ceramics and other products, which reflects the concept of sustainable development.
Instead of cutting the waste carton into small particle, this machine is able to turn the box into regular and foldable pieces, which makes it easy to pack items.
In conclusion, you must pay attention to the quality of blades when purchasing, since poor quality bales may trigger terrible cutting effect. Please contact us if you want to know more detail about this machine, and we are very happy to serve you.